JW Steak House
Preț Exclusivist
Calea 13 Septembrie 90, 13 Septembrie, București
Located under a glass cupola, on the first floor of the JW Marriott Bucharest Grand Hotel, the JW Steakhouse is one of the most renowned steakhouses in Bucharest. Featuring authentic American cuisine, this exquisite restaurant is the place to be when you want to taste steaks and chops cooked to perfection. This remarkable and elegant dining space that hosts an amazing open kitchen is ideal for a wonderful dinner, an anniversary, a private meeting, a family gathering and any other occasion when you want to enjoy an appealing meal.
Rahova
Afaceri fără frică
De la baristas cu ateliere de cafea, la mici comercianți care alimentează industrii masive din țară, la cei mai cunoscuți florari din Capitală și până la master chefs care au reinventat gastronomia românească, o mulțime de oameni curajoși mizează pe Rahova, atât ca loc de trai cât și de construit afaceri.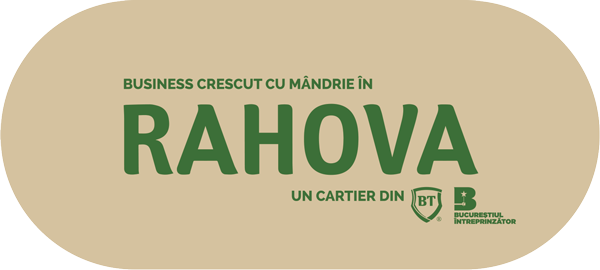 Cumpără de la tine din cartier.

---
Cumpără din Bucureștiul Întreprinzător.
Program
Luni - Vineri

12:00 - 23:00

Sâmbătă - Duminică

18:30 - 23:00
reviews
Păreri despre JW Steak House
Doar clienții care au rezervat o masă la "JW Steak House" pot lăsa o recenzie.
Recenziile importate din alte surse au scop informativ și nu impactează scorul final.
---
3 martie 2021 22:08
Rezervat în data de 3 martie 2021
21 februarie 2021 12:25
Rezervat în data de 20 februarie 2021
21 septembrie 2019 13:31
Rezervat în data de 20 septembrie 2019
6 noiembrie 2018 22:14
Rezervat în data de 6 noiembrie 2018
16 noiembrie 2016 21:08
Rezervat în data de 15 noiembrie 2016
18 iunie 2021 20:58
Excelent,the staff was profesional and very attentive ,great experience.
Sursa: Google
23 februarie 2021 21:59
One of the few hotel restaurants that sirve world class quality for normal pricing. 75 lei a high quality filet, and 160 lei for the premium cuts that are quite unique in Romania and beat all other steak houses. Highly recommended and not that busy. Good for a bargain for people who understand premium food.

Pumpkin pie is amazing as well.
Sursa: Google
31 ianuarie 2021 12:47
Meats could have been better quality, service was superb
Sursa: Google
14 februarie 2021 09:18
We enjoyed the dinner, and would like to share with you some of our experiences and thoughts:

1. The starters left a great impression. We had the Halloumi Salad and the Mozzarella Bufala. They were delicious! The Halloumi Salad is well put together with fruits and vegetables of different textures and its flavour is one of a kind. Mozzarella Bufala is absolutely fresh and well complemented with the tomatoes and Basil sauce. Well done.

2. The Japanese Wagyu steak is of a very outstanding grade and well cooked in doneness. However, the excessive salt grated on top of the steak has overpowered the natural sweetness and freshness of the meat. We find the steak overly greasy too. It is a little pity especially considering the premium we paid for this cut and the prestige of the Wagyu grade known world wide. I have given my feedback regarding this to Gina and Stefania.

3. Braised Iberico Pork Cheek is of a generous portion and well flavoured but the dish was served kind of cold. It should not be, as it should be hot from the oven as I supposed.

4. Torta Piemontese is outstanding. Compliments to your bakery and Chef who put this special cake together and under my request. We love it!

5. Our overall experience is really good and memorable. Gina and Stefania are both attentive, warm and friendly. Special thanks to Gina who attended to us the evening and made sure we are well accommodated and taken care of. We felt the eagerness to serve from the restaurant and its members to ensure we had a good celebration.

One star short of the 5 stars it deserves because of the Wagyu. I believe this gives them room for improvement and do even better than they already are.
Sursa: Google
29 mai 2020 22:08
JW Marriot has some good steak, indeed but I only go there to accompany my husband since I don t like red meat. They offer really tasty brunch options, by the way.
Sursa: Google
Localuri din apropierea "JW Steak House"